ExtraOrdinary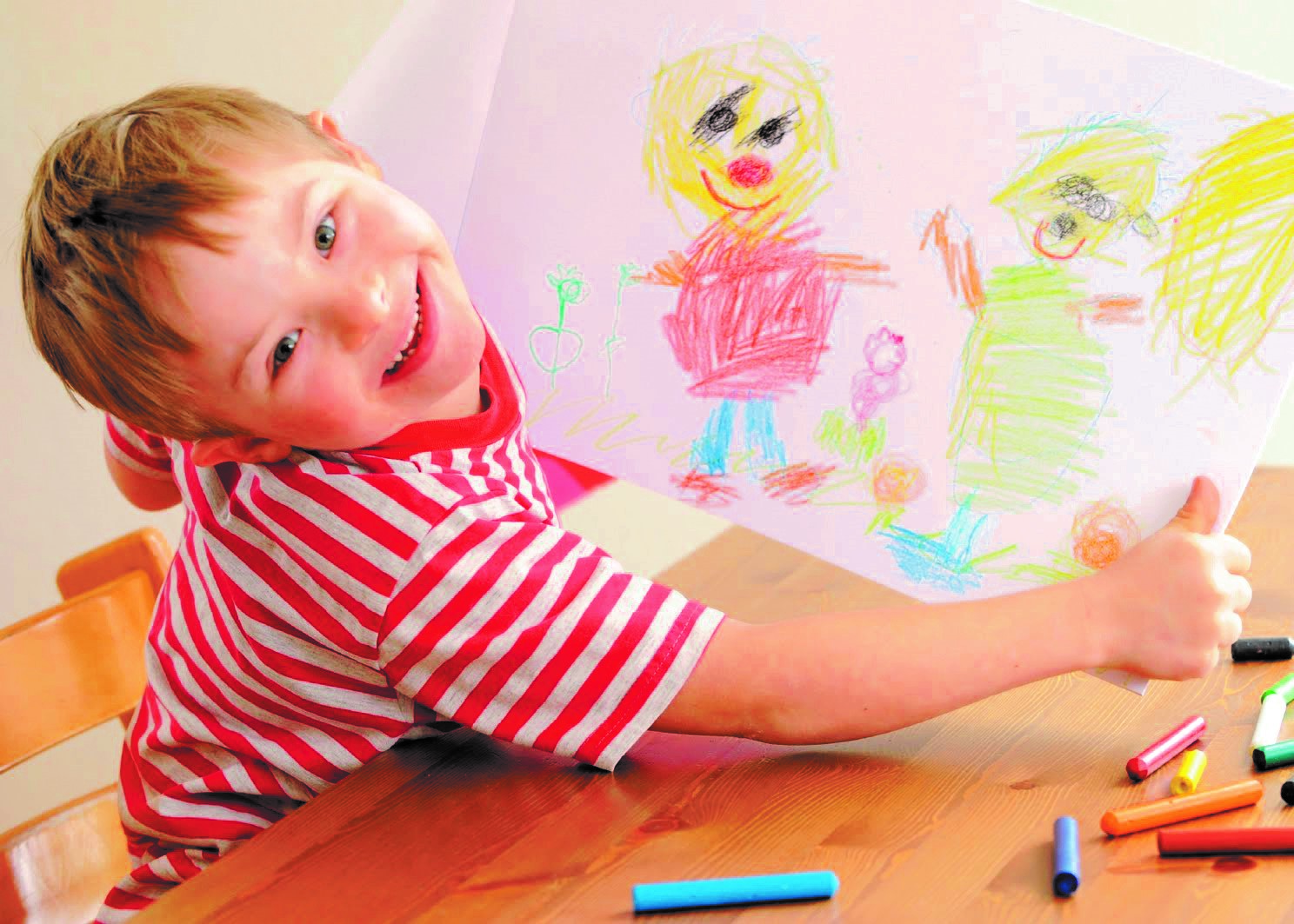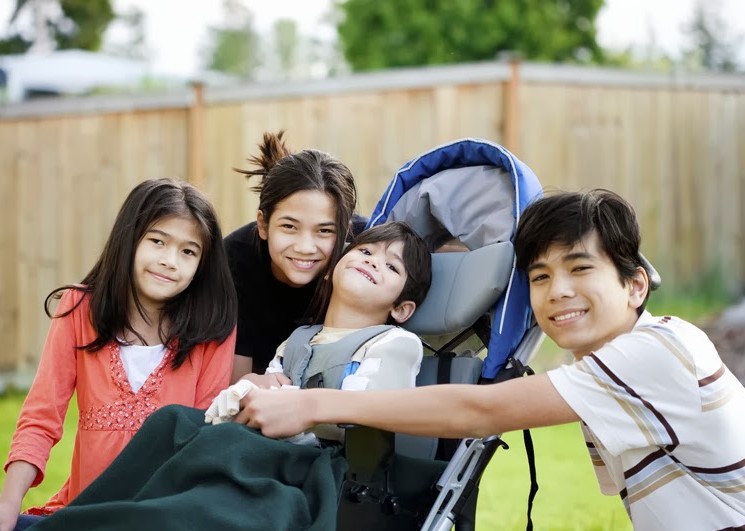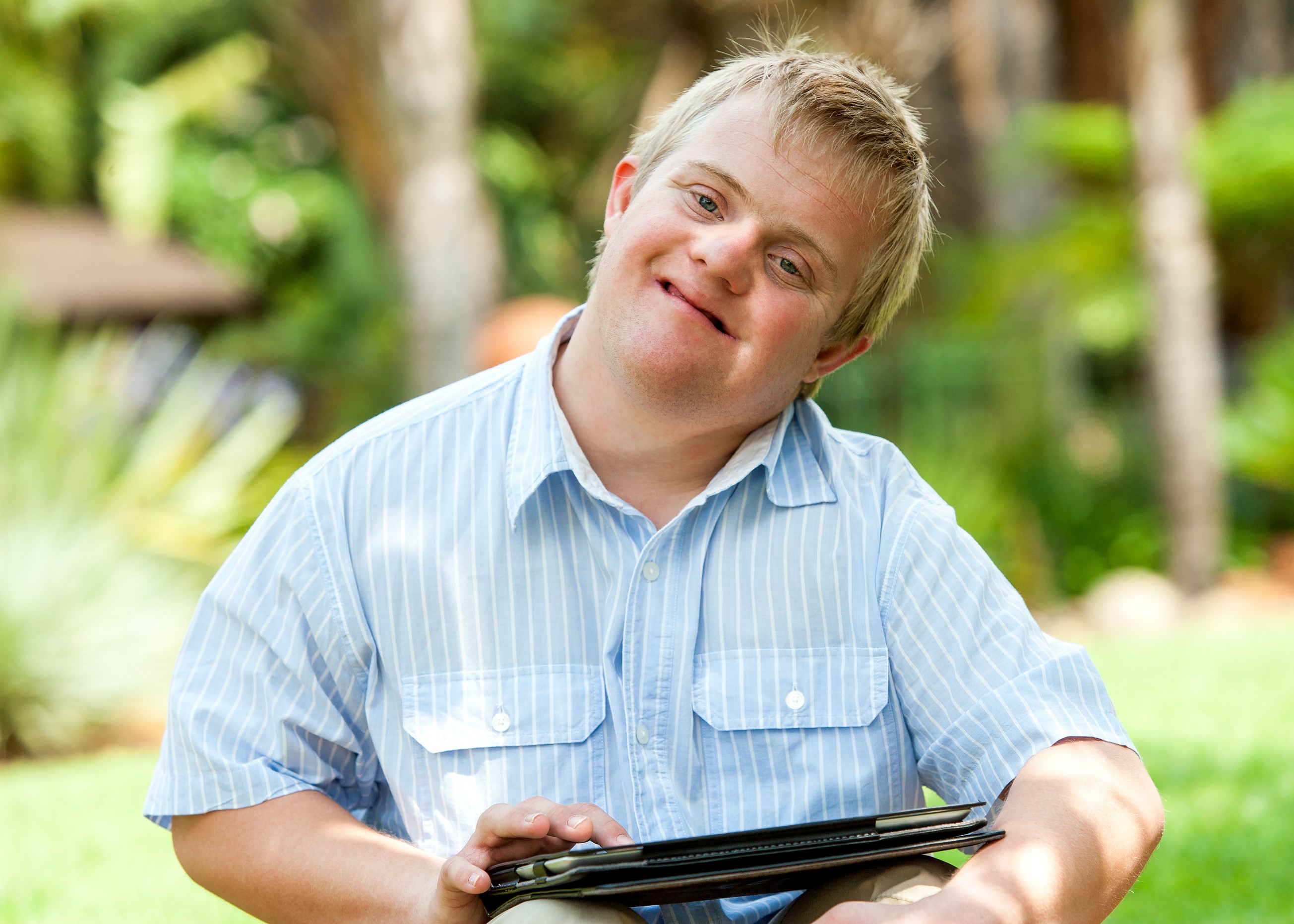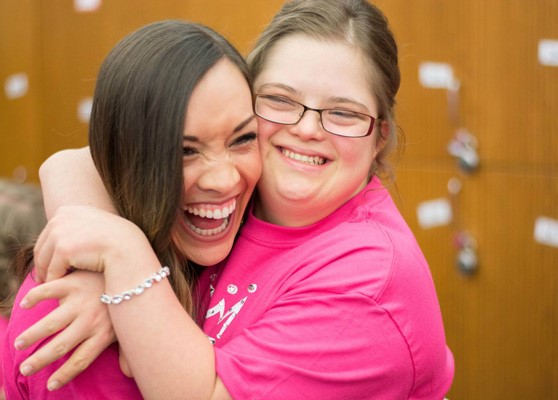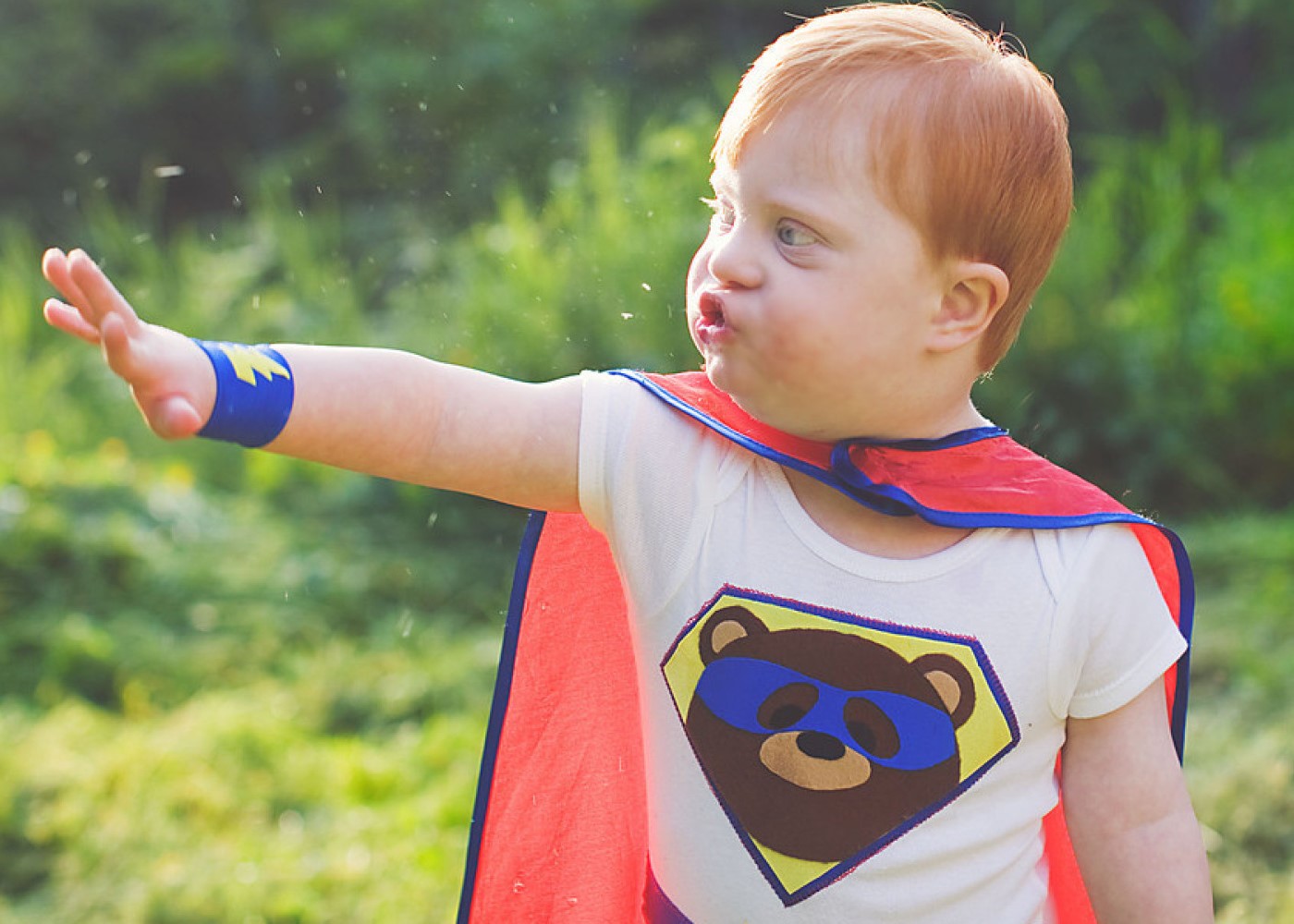 ExtraOrdinary was designed to advocate, support, and provide resources for people with special needs in communities across America. We also aim to combat the common yet false stereotypes and assumptions about people with disabilities and encourage peer interaction.
In schools all across America, there are roughly 6.7 million students receiving special needs education. And according to the U.S. Census Bureau, nearly 1 in 5 Americans have a disability. Together, let's be ambassadors and friends for all members in our communities!

Feel free to explore and share our website with others!
We are all proud members of Girls Who Code (GWC), an nonprofit organization designed to tackle the gender gap in technology. GWC works to help girls gain a deeper understanding of computer science and to train future female leaders in tech industries. Also, special thanks to Synchrony for hosting and supporting our GWC summer immersion program.
More information about Girls Who Code here.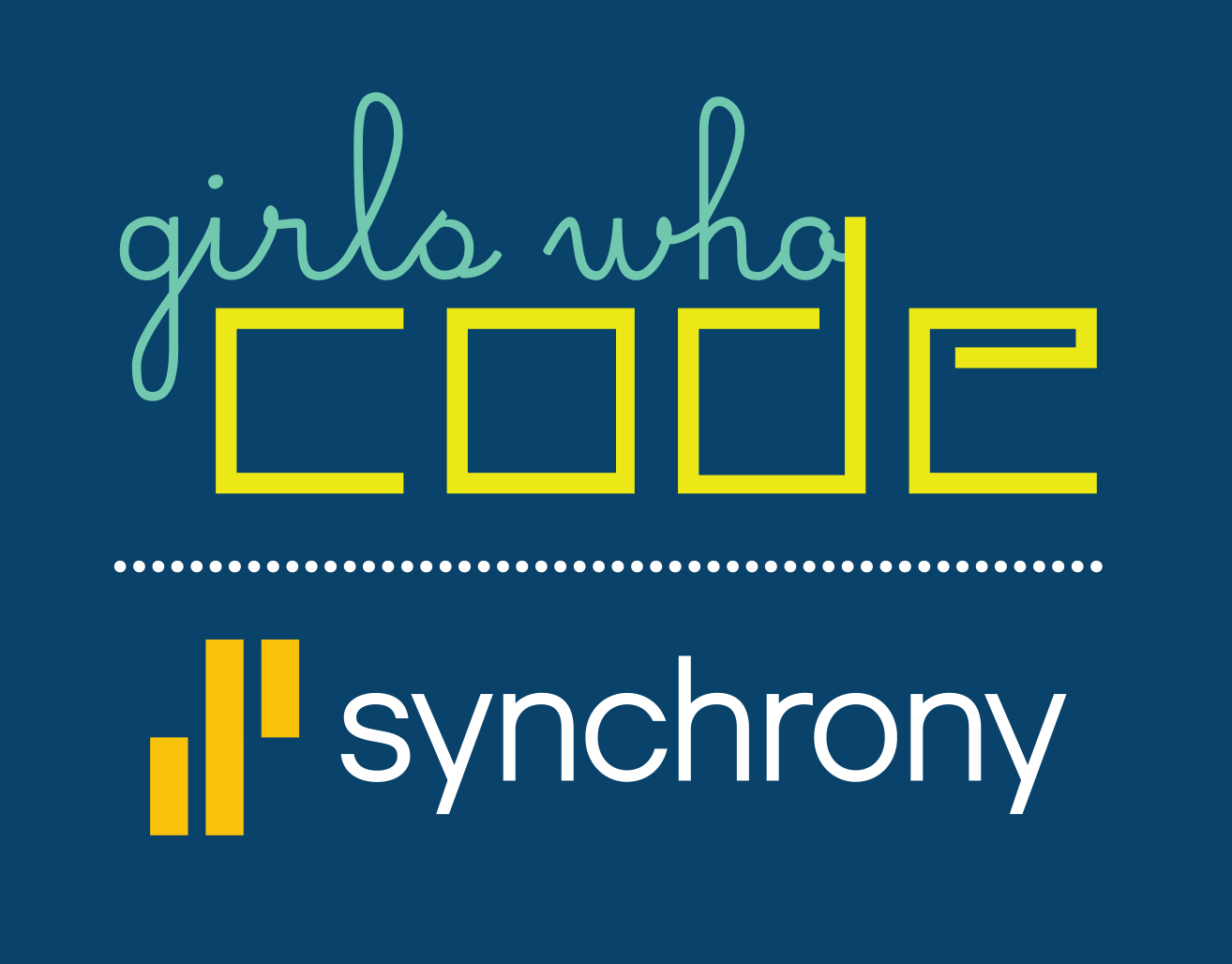 The creators of this site include Aleena Rehman, Elisa Jacobo, Michelle Kee, Bobo Tam, Alyssa Matthews, and Eileen Limon. Read our bios below.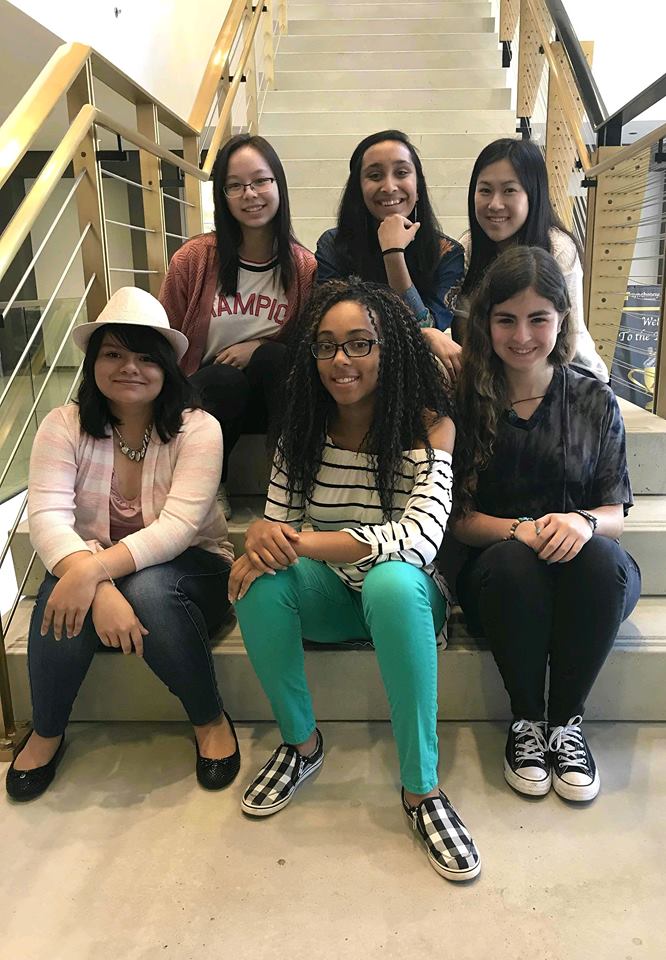 Top row (Left to Right): Bobo Tam, Aleena Rehman, Michelle Kee
Bottom row (Left to Right): Eileen Limon, Alyssa Matthews, Elisa Jacobo
Aleena Rehman:
I joined this project because I want to be an agent of equity and inclusiveness. For me, computer science is a tool to balance inequalities and provide resources for those often neglected by the societal norm--and coming from an immigrant family, I've unfortunately see the crippling divide between different cultures, religions, and values. The reality is the world can be very apathetic to those who don't follow what's perceived as normal, and the stereotypes surrounding people with special needs can be damaging. By raising awareness through code, I hope to give tools to those with special needs so they can do awesome things (because they most definitely can).
---
Elisa Jacobo:
When we had to choose a project to do for GWC, I had no idea what to do. I saw special needs and thought back to my Keyboarding class. The boy that sat next to me had autism. He asked for help when the teacher went too fast and always asked me about my day. Other kids made references he didn't understand then laugh at him. Even though the other kids made fun of him, the boy still asked them how they were and told them about his day. I chose this project to teach others that people with special needs and disabilities should be treated equally. I know that I don't want anyone to be treated the same way as the boy in my Keyboarding class.
---
Michelle Kee:
This project is very meaningful to me because my oldest sister has special needs. Often, I have encountered people being uncomfortable around her or unintentionally assume something about her special needs due to a lack of knowledge. Some may say it must be so difficult for my family to care for my sister. I'd like them to know that while it may be hard at times, it's normal for my family. I believe having my sister with special needs has actually enriched my character and personality. Thanks to Girls Who Code, I've learned how to code and build a website. This is an exciting, new way for me to inform and help others realize that people with special needs truly are beautiful. The one take-away I want users to have after viewing our website is to strive to "see the person beyond the disability."
---
Bobo Tam:
Looking at a list of ideas for my final project in Girls Who Code Summer Immersion Program, none hold my attention but one, creating something dedicated to help people with special needs. Whenever I encounter people with special needs in school, they would always greet me with the brightest smile on their face and that would make my day a lot better. With the skills I learned in this summer program, I wanted do something for them. By creating a website with information of mental illness, I hope to enhance the community's knowledge, including mine, on special needs. I don't want anyone to be uncomfortable around people with special needs because they're not familar with them.
---
Alyssa Matthews:
This project was really interesting, but I didn't know what I wanted to do before I chose this project. It's good to spread awareness about these kinds of things because people need to be educated on disabilities. They act like they know, but they really don't (like me). I'm passionate about people in general, but specifically people with mental/physical disabilities. Disabilities shouldn't limit anyone to anything because we're all the same on the inside. I like to code and play games. I also like going to Leader's Club each week, which is a club for teens that make a difference in the world with doing little things like cleaning the underpass or doing a car wash. Some people would label teens as self-centered and other things. Those are basically stereotypes. There are some teens that are willing to think of others before themselves. Computer science is really cool because you can do so much with computers, like make a dancing game or video game. I find tech interesting because it's a different language. It would be cool to go into tech as a career. If we used computers for good, we can make websites that can spread awareness about certain people and help the ignorant people understand who's really out there. I also think technology can change us.
---
Eileen Limon:
I decided to do this project because I wanted to speak up about the awareness of disabilities, since I feel it is not spoken about enough. I am passionate about this project because I have autism, and I wanted to speak out for myself and others who also have autism. Not everyone works the same way and that's okay because some people's minds are wired differently than others. I also wanted to speak up about other disabilities that some people may have an idea about, but there's more to it than the tip of the iceberg. As long as people understand and get the things we need then we can do incredible things that some people never thought possible. My hobbies are writing stories, thinking of inventions, doing origami, playing board and video games in the computer, but I am willing to try something new if am interested in it. I decided to try computer science because I heard that many jobs will soon be required there in the future, and because my dream job is to make inventions that will help many people and maybe the world we live in.